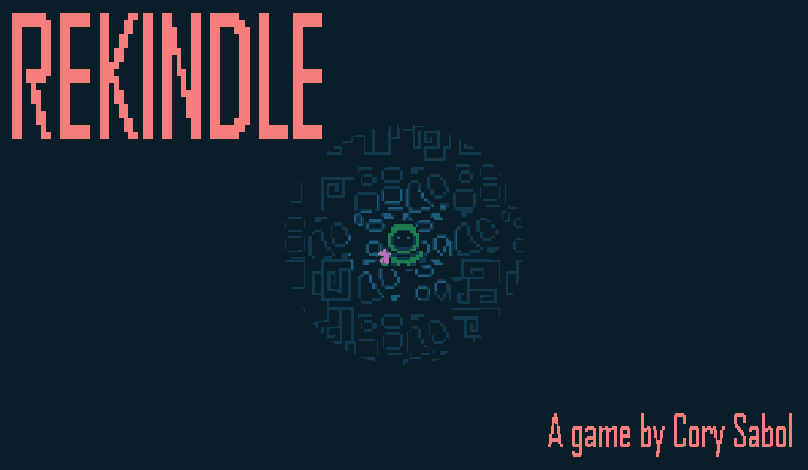 REKINDLE
A downloadable game for Windows
REKINDLE
The game is in alpha currently with a beta release planned for sometime in August 2016.
The demo which is available further down the page is rather bare right now. It will however continue to be updated with more content until I feel it becomes a sufficient representation of the game.
REKINDLE is a game about a person's journey through dangerous and dark dungeons.
It takes place in a universe in which every person's life force is tied to a flame contained inside of a magical lantern. Once a person's flame begins to fade death is surely around the corner. However there are rumors of a second chance, a chance to REKINDLE one's flame.
CHANGELOG:
Changed game to 3/4 topdown perspective
Loads of art changes
Working (mostly) light sensors
Lightable objects (just torches for now)
Gates (as in doors not logic)
Lighting shader tweaks
TODO:
Animate things (It will be pretty one day, I promise ;_;)
Shower...
Fix any bugs you find
More gameplay
Finish debug/tester ui
Work on LT/lantern life system
Sound
Refactor the code
Decrease build size
More art
MAKE IT JOOCY AF!
Add the following abilities:

Illumine, Coruscation, Ignite, Fleet Ascetic
CONTROLS:
W - move up
A - move left
S - move down
D - move right
E - interact
CONTACT - rekindlegame@gmail.com

TWITTER - @GrandHamSabol
Download demo
Comments
Log in with itch.io to leave a comment.
The player feels a little bit too slow when moving.
Thanks for the feedback! I have since sped the player up a bit. I'm in the process of a major code overhaul and implementing the base player abilities. So, check back for some new stuff relatively soon!
Cheers.